Contact
Civil Rights photographic high resolution scans from Bloody Sunday and the Selma to Montgomery Freedom March are available for license.
To book exhibition, license images and for all other inquiries:
please contact Tracy Martin
 
"The photographs by Spider Martin helped change not just the American South,
but change our nation and our world."
- Congressman John Lewis 2011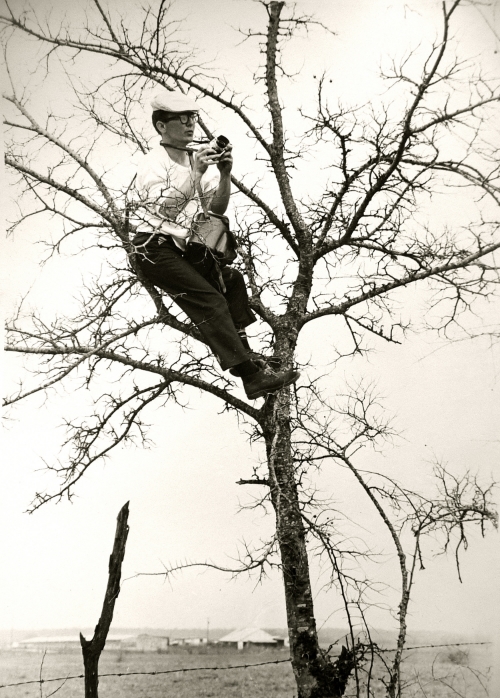 Many assume he became known as "Spider" because he would climb anything to get the best vantage point for a photograph.
In actuality, he earned the nickname long before he ever picked up a camera. Small for his age, the result of several bouts of infant pneumonia, Jimmy -- a name he despised -- often found himself the target of neighborhood bullies. He learned to make up for his stature with resourcefulness, speed, and a resolve to overcome his limitations. It was a lesson that shaped his character and helped him achieve some of his most important work.
It also got him into trouble. Once, when a bull wandered into the schoolyard, he opened the doors to let it in -- just so he could observe what would happen. The stunt resulted in his expulsion from every high school in the city.

He ended up at Hueytown High School where, despite his size, he was determined to play football. The teenager's quick athletic ability and darting moves on the field while running a touchdown at one particularly memorable game led a local sports reporter covering the action to write - "Jimmy Martin ran down the field like a spider."

The nickname stuck. Ever after, he was known simply as "Spider."